Bathroom Remodeling near Naperville, Downers Grove, Oak Brook, Hinsdale and surrounding areas.
Bathroom remodeling is made easy with Norway Built. To start, the process begins with an easy no-obligation consultation, where your specialist will ask you what you like, and don't like about your existing bathroom. From there, options will be discussed and a plan will be draw up based on our expertise and your vision! A bathroom remodeling project can be as simple as a cosmetic update to refresh your space, changing fixtures, or completely customizing the space!  That means, there is no limit as to what you can do with your personalized bathroom remodel project. Start the process to your new indoor spa and get inspired on Pinterest! 
Upgrade your bathroom into a luxurious space where functionality meets tranquility. Take the value of your home to the next level with a space that invites relaxation into your daily routine. A fully customized design with the help of our experts can make your dream bathroom a beautiful reality. The bathroom is typically where everyone will begin and end your day, so it's important to make sure it's an area of the home that you LOVE. Our clients love refreshing their bathroom because it is one of the quickest and simplest ways to make your house into your own home within any budget. 
Norway Built will be there to assist with all your bathroom remodeling needs including but not limited to:
Tub to shower conversions
Vanities, mirrors, and fixtures
Walk-in tubs
Flooring and tile
Enclosures and surrounds
Fully customized designs
Small or large spaces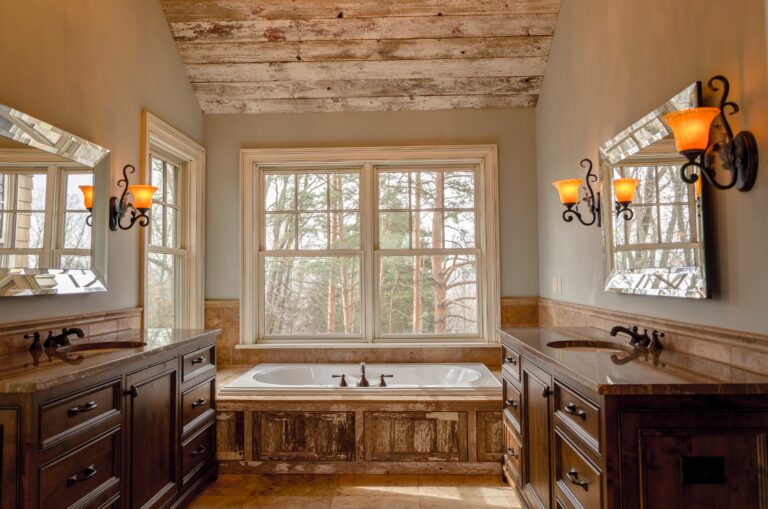 A really popular upgrade is to convert a tub into a walk-in shower. This is because older homes were mostly built with bathtubs that doubled as a shower. As times change, so do consumer preferences and needs! There are less people taking baths and instead opting for a hot shower. Converting a tub to a shower is the perfect way to update your bathroom, while also making it a much more efficient space. Moreover, it is a quick project that will take a small space, and turn it into an area with a lot more room and ability to maneuver with ease. This is an effective upgrade because you can use existing plumbing, create more space, and it's a cost effective way to update without a full bathroom remodel. The upgrade also provides more convenience, space, and safety for those using it! 
Hundreds of thousands injuries happen in the bathroom every single year.  Many of which are directly related to getting in and out of the bathtub or shower. Moreover, a lot of those accidents involve getting out after everything is wet and slippery. This is significantly more dangerous for the older population, getting in and out of a bathtub. A walk-in shower upgrade is the perfect way to eliminate a lot of the these risks!  As a result, you provide a beautiful safe space, that is sure to make early mornings a little bit easier. 
Benefits Of Tub To Shower Conversion
Create more space
Keep existing plumbing
Improves accessibility and functionality
Affordable alternative to a full bathroom remodel
What Shower Enclosure Is Best For Your Bathroom?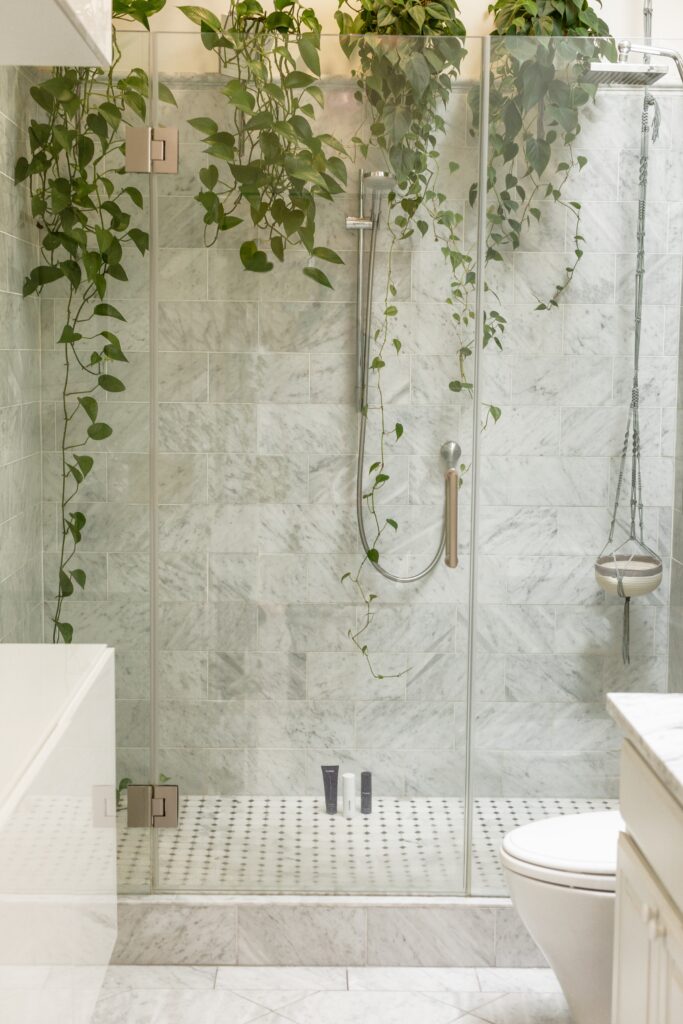 Transform your bathroom with Norway Built
Norway Built has specialized in bathrooms since 1986, that means we understand construction, and have mastered the art of transformation. Whether it's changing a vanity top or completely gutting out your old bathroom, we deliver efficiency, punctuality, and value to every job. Our team and trusted subcontractors work together to provide a complete makeover with the least inconvenience and interruption to your daily routine. By taking advantage of our combined design and remodeling services, you will enjoy an efficient and cost effective project that adds value to your home or office.
Contact Norway Built today for a free estimate!
If you are considering a bathroom upgrade, call Norway Built at 630-769-1280 today! Check out some bathroom remodeling projects by Norway Built on our project gallery page. We service; Downers Grove, Hinsdale, Wheaton, Bolingbrook, Burr Ridge, Oak Brook, Lisle, Darien, and surrounding areas.