Basement finishing in Downers Grove, Hinsdale, Naperville, and surrounding areas.
Why transform your basement into a live-able space?
Are you ready to take the leap turning your unused space into something for friends and family to enjoy? More and more people are turning to basement finishing as a way create more space for family or entertaining. The basement is one of the most underrated spaces of the home. That is because most times it is a completely unfinished space, or needs to be re-vamped to suit your specific needs. Finishing your basement is a great way to add more livable space to your home, and up the value! The team at Norway Built would love to help you transform your damp, musty basement into a dry, beautiful and unique space. So, if you are ready to take the first step in taking advantage of that unused floor space, contact us today! 
 This is an excellent way to increase the value of your home, while also increasing the area in which you can create memories! Moreover, it's one of the easiest areas of improvement as the work is utilizing an existing space and turning it into an extra living space. We only install the industries top materials ensuring they are energy-efficient, stronger than typical drywall, and resistant to mold and mildew. As a result, you can trust in the integrity of your new basement for years to come. 
Traditional Finish Vs. Moisture Resistant
The fact of the matter is this: all basements take on moisture. Exactly how much moisture or water it will take on depends on where you live, how well your basement is sealed, and other measures that are completely out of a homeowners control. For some basements, it is not a huge issue and a traditional drywall and framing finish will work perfectly fine! Clients love this option because it comes with the freedom to pick between materials, finishes, colors, and much more.
On the other hand, basements that do take on water should look into water proof product. Your basement leaking is a terrible thing to walk into – but it is much worse after it's been finished! Norway Built has teamed up with Total Basement Finishing, to offer an entire waterproof basement system. This system includes everything from; flooring and wall panels, to ceiling tiles and air systems. Call the office today or send an online inquiry to learn more this system, or which one may be right for you!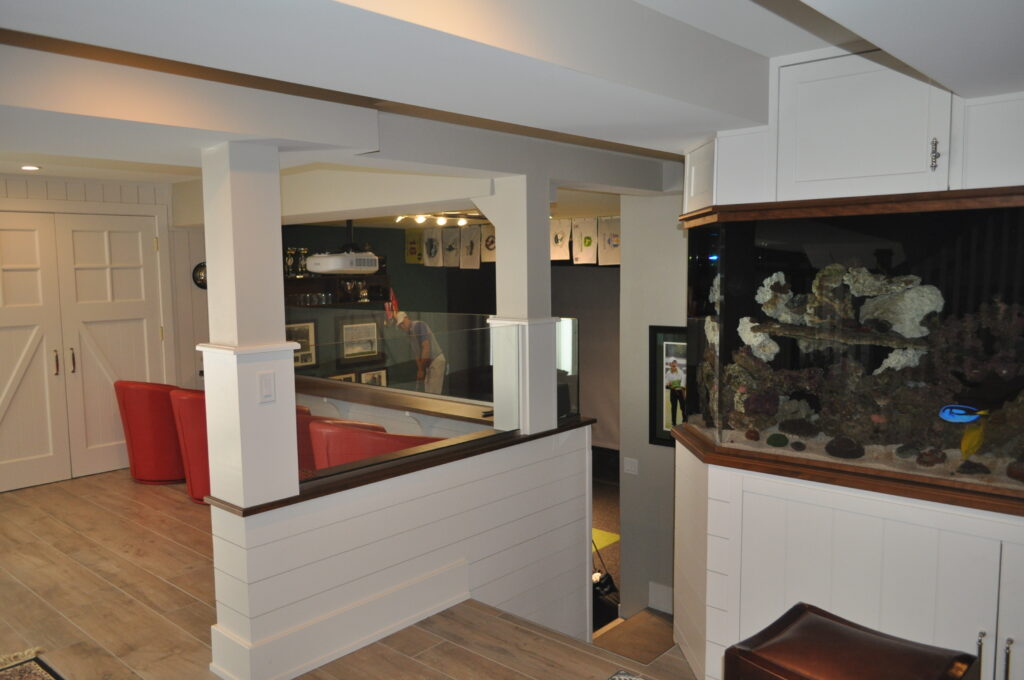 Traditional Drywall Basement Finishing
Norway Built offers a personal consultation to discuss your needs and wants for your project. It's important to get a good understanding in regards to what this space will be used for, in order to design the best space for you. Your basement is a unique environment, with challenges that do not appear anywhere else in the home. Obstacles such as low ceilings, utilities, support beams, and much more create a very unique setting in which we have built an expert team to design and build around.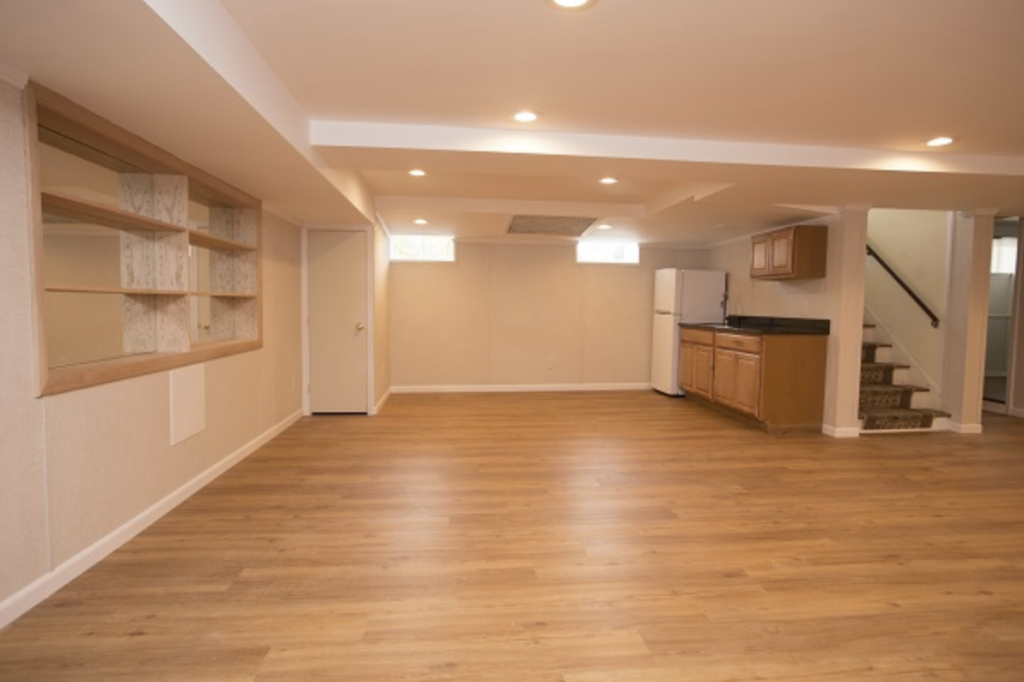 Total Basement Finishing System
Norway Built is an authorized dealer for Total Basement Finishing. The Total Basement Finishing System™ (TBF) has been carefully researched and designed by the best, most experienced basement finishers and waterproofers in the business. Utilizing the latest products and techniques, this system works for basement finishing of all types, while also being appropriate for the unique environment of your particular space. Learn more about this system here.
Theater Room
In-home Gym
Office Space
Kitchen
Wo(man) Cave
Craft Room
Play Room
Wine Cellar
Wet Bar
Guest Room
Ready to transform your basement into the space you've been dreaming of?